There are a lot of types of cruisers: Adventure seekers, beach hoppers, adrenaline addicts, and more! But there is always a small audience that enjoys learning the culture of their next stop; so if you consider yourself a culture lover, then this post is perfect for you.
Our Port Pass is a three tour experience that provides a fun family-time for everyone who wants to have a good time learning and exploring without the rush of adrenaline activities.
Without further ado, let us tell you more about each experience, there's a little bit of everything for everybody!
Kakaw: From the origins of cacao to what we crave and love now, travel through time on a delicious adventure and help our mad scientist with its chocolate quest. The tour will start with ancient Mayans discovering Cacao. Then you will meet a fun nun/monk where you will taste hot coco made by you! Want to know how the tour finishes? You'll have to find out!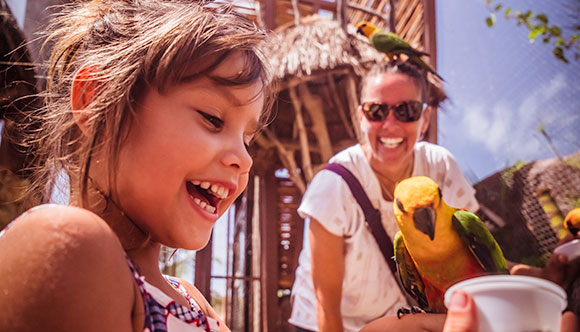 Tequila: The iconic drink deserves a tour like this! Follow the adventures of Panchito and Macario on this interactive adventure where you will dance, learn, and of course, taste. Salud to you!
Aviarius: Bird lovers rejoice! This tour takes you on hanging bridges through bird santuaries where you will feed them and have a great time with them.
Now you know all about our Port Pass! Oh, wait! We forgot to tell you, this experience includes three drinks from one of our bars. So, if you would like to book, just click here.
See you at Costa Maya!